Club Partners
We make Footballers

We Make Footballers provide enthusiastic and talented players to NPLYFC through Talent ID events, football camps and weekly courses. NPLYFC provide players to WMF when players looking to join are too young for one of our teams (3-6 years old), need to grow their ability level, or when the teams in their age group are full.
We recommend training with WMF while waiting to join one of our sides: WMF have several local academies including Twickenham, Richmond and Hounslow.
Click here if you are interested in weekly training or go to their website for more information.
Nike
FA Wildcats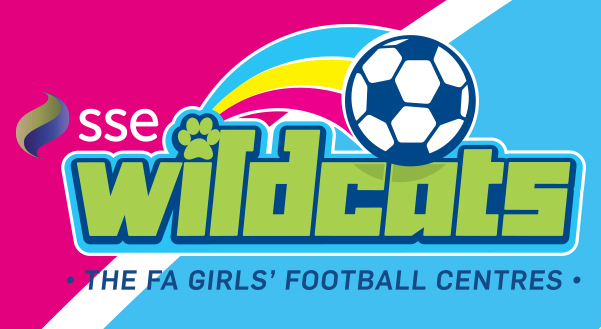 The Football Association launched a new initiative in April 2017, SSE Wildcats, designed to inspire girls aged between 5-11 to be involved in the sport. NPLYFC is proud to be a Wildcats Centre, and runs weekly coaching sessions from Spring through Summer.
SSE Wildcats Girls' Football Clubs will provide girls with regular opportunities to play football and take part in organised sessions with qualified coaches in a fun and engaging environment created exclusively for girls.
Queens Park Rangers
In 2010, NPL Youth Football formed a partnership with Queens Park Rangers and is proud to be a partner club today.

QPR continues to deliver fun quality soccer training camps at NPL Sports Ground during term and half term breaks. The camps are available to boys and girls aged 5-14 years old and are a great way to stay active during the school holidays. Each day teaches a different topic and on the last day there are fun competitions.
Click here for more information on holiday soccer schools.
 Club Sponsors
NPL Youth Football are always looking for new sponsors. If you would like to sponsor the Middlesex FA 2012 Community Club of the Year please contact us.
The club is proud to be sponsored by the following companies:

Wettons is an award winning contract cleaning and facility service solutions provider and provides comprehensive, bespoke and reliable grounds maintenance and tree surgery services, operating throughout the UK for a wide range of Public and Private Sector organisations.
Find out more at www.wettons.co.uk/

Optima Site Solutions are a market leader in Construction recruitment, providing temporary and permanent job vacancies across the UK. They provides personnel solutions across a broad field of the industry encompassing Construction, Mechanical & Electrical, Civils/Plant Operations, Scaffolding, Rail, Data/Telecoms, Security, Professional & Technical, Shopfitting & Interiors and Security Cleared Staff.
Find out more at www.optimasitesolutions.com/

GV Multi-media is an award-winning AV solutions provider. We have over 30 years of experience in the audio-visual industry and have branches covering the country.
Find out more at http://gvmulti-media.com
Indigo is a Commercial Contractor operating within the Construction Industry to remove the HMRC employment status risk and liability of engaging labour-only subcontractors by sitting directly in the contractual chain.
Find out more at http://indigo-contracting.co.uk/
SaveSave