NPL Youth – How to find us
NPL Youth FC play home games at NPL Sports Club. During winter months NPL Youth FC also play at Twickenham School 3G artificial pitches
Pitch layouts
NPL Sports Club
Address: Queens Road Teddington Middlesex TW11 0LW
Directions: enter NPL from Queens Road directly opposite Park Lane, go over the roundabout and follow the signs to NPL Sports Ground.
Hampton Academy 4G Artificial Pitches
Address: Hanworth Rd, Hampton TW12 3HB
Directions: enter Hampton Academy from Hanworth Road, please use the car entrance (there is a 'no-entry' exit from the Academy too). Walk through the academy to the rear where you will find the 4G pitch.
Twickenham School 3G Artificial Pitches
Address: Twickenham School, Percy Road, Whitton TW2 6JW
Directions: The diagram below shows the entrance to the car park and main reception in relation to the 3G pitch (marked Lincoln Field pitches).From the car park, turn left onto Percy Road. At the traffic lights turn left on Hospital Bridge Road and walk to the roundabout. Turn left and use the bridge to cross the A316, which will lead into grounds. The walk should take no longer than 5 minutes.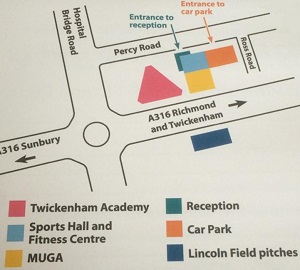 Pitch Layouts
NPL Sports Club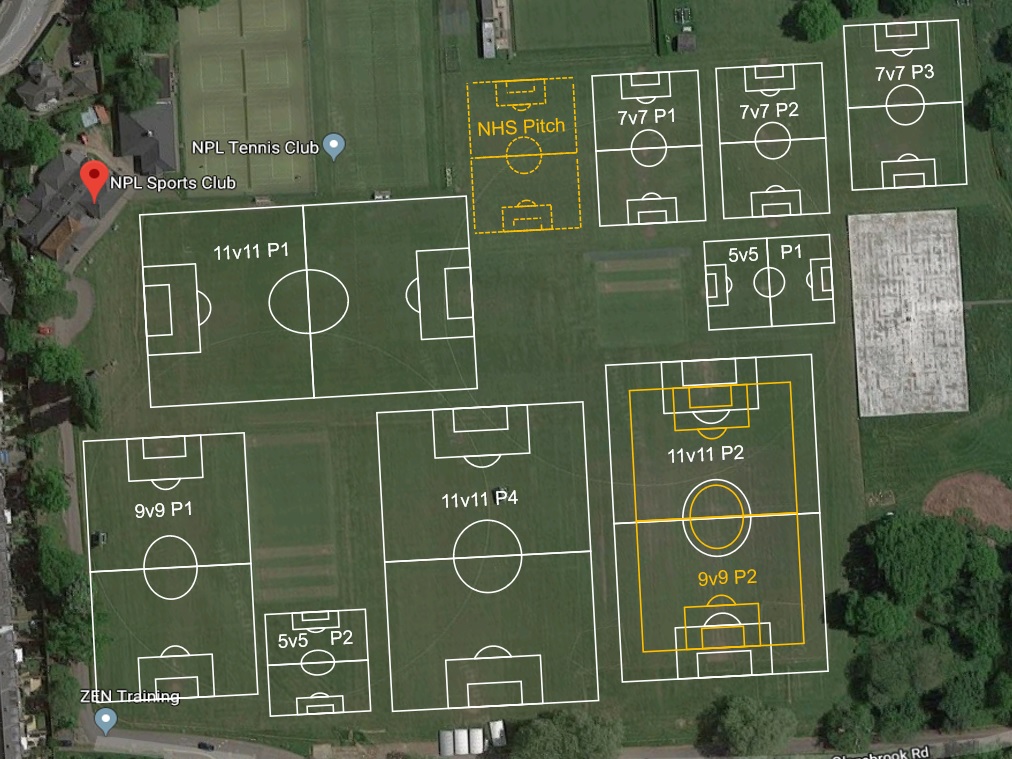 Hampton 4G Pitches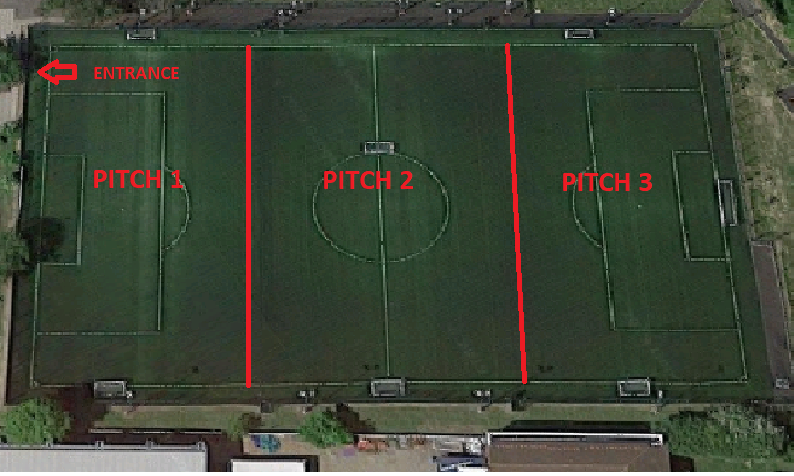 Twickenham School 3G Pitches